Flower Workshops & Event Flowers for Aberystwyth, Wales
We offer seasonal workshops at No.21 Flowers. From terrarium making to hand tied bouquets to our ever popular wreath making evenings.
Our workshops are usually held at No.21 Flowers in the evening. At Christmas we take over a local hall for a few evenings to run our sell out Christmas wreath and table centre workshops. Booking in advance is often recommended (wreath workshops sold out by September in 2019).
Our workshops are relaxed and enjoyable, come along and learn something new. We provide all materials and equipment and offer light refreshments on the evening.
Private workshops can be catered for (usually evenings but day times can work too) for hen parties, birthdays, team building and more. Please get in touch for more information.
/opt/ft/core/content_blocks/bootstrap/CMSMoreElements/youtube.tpl.php
/opt/ft/core/content_blocks/bootstrap/CMSMoreElements/spacer.tpl.php
gallery-
Christmas wreath workshop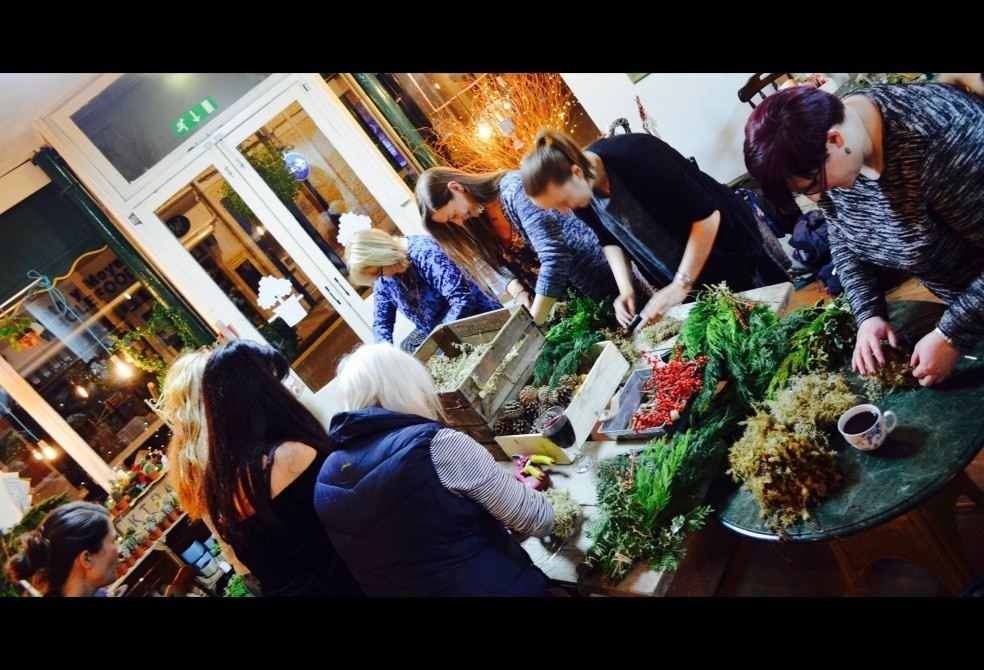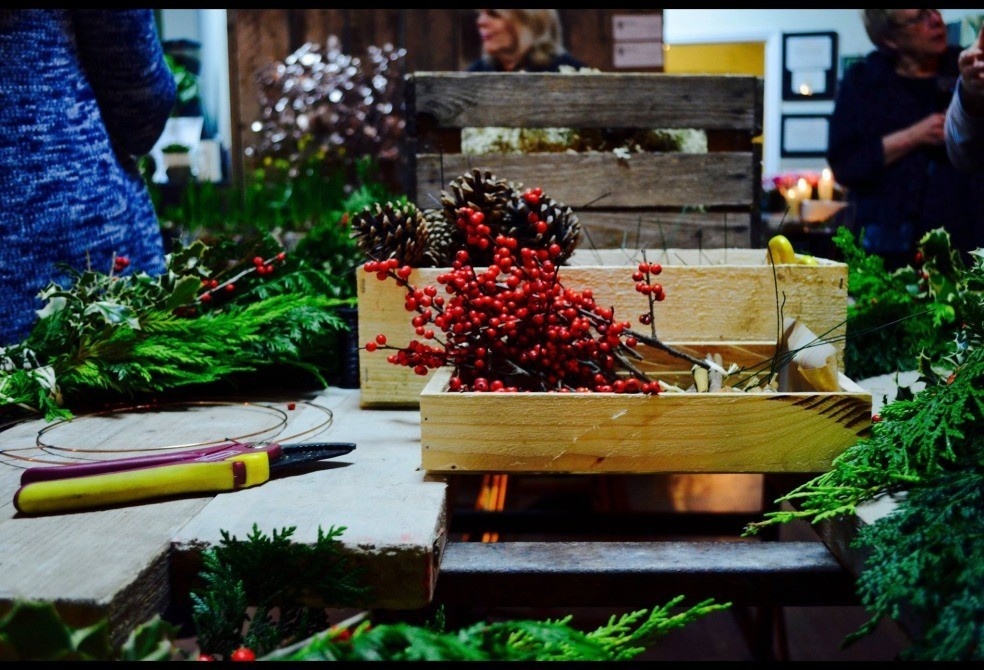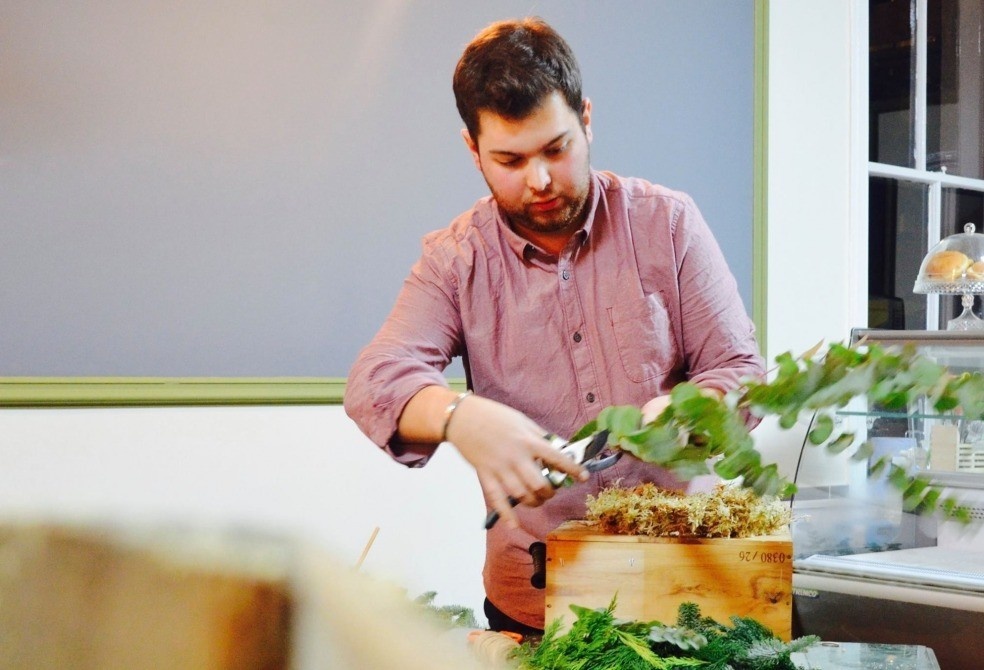 Corporate and Event Flowers
No.21 Flowers can provide flowers for any function, from christenings to corporate meetings, trade shows and more. We will endeavour to create stunning arrangements to suit the look you are going for.
We are happy to set up corporate contracts with your business, whether you are looking for weekly, fortnightly or one offs we can work with your budget to create a perfect finishing touch to your reception desk, business lunches, function rooms or more.
royal_slider_gallery_58170-
/opt/ft/core/content_blocks/bootstrap/CMSImageSet/content.tpl.php